How does Security fit with IT?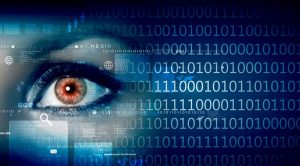 This information is to assist facility managers in understanding the relationship, and conflicts between IT systems and Security Systems.
For many years now, Security and CCTV Platforms have existed as their own systems, not connecting to the Corporate or Client networks.
Traditionally there was always resistance from IT Managers when approached by the security integrator with requests to place security devices on their Network infrastructure…… this is now changing and has been a topic of discussion for many years.
The positives for integration far out way the negatives when considered a shared network.
To combine these systems delivers infrastructure and operational efficiencies which can result in significant financial advantages to the facility or building manager.
Some of the advantages of moving the security, Access Control, Intercom and CCTV onto a Corporate network are:
·       Redundant Network connections from the Security Servers
·       Real time Monitoring of device failure from your servers and hard drives.
·       Backups from the Security servers and DVRs/NVRs can be handled by the IT Management Process
·       Capital and R&M Savings
Its important to keep in mind that every project is different. In some instances, there is an existing Network that may be very well setup and managed. So rather than the expense of installing a brand new network for the Security system with Fibre Optic Backbones and new Active Network equipment, the existing IT network can be utilized  instead.

We can work with the IT Team to add the security systems onto the existing network and therefore decrease the capital funding required for the new Security Systems infrastructure.
Not having to install a new network may mean that there are now additional funds to up-spec or grow the scope to cover more areas with additional CCTV Coverage or include those extra access doors that you wanted. However there adjustments are minor as compared to a new dedicated security network installation.
There of course needs to be consideration into what impact the implementation of these system will have on the IT infrastructure. The potential impacts might include large amounts of CCTV Data being streamed across the LAN during the busiest time of the day.
Another impact is backups being performed at inappropriate times. All of these impacts are manageable and again are minor compared to the cost of a dedicated security network being installed.

H3C PLUS can meet with your IT team and work through the best ways to bring your new or existing security devices onto your Corporate Network.
H3C Plus is your Security Solutions Partner of Choice