Closed circuit television, otherwise known as CCTV
CCTV relies on strategic placement of cameras, these cameras are connected to a series of active equipment such as Network Equipment, Monitors, Digital Video Recorders/Video Management Servers, and Video Archivers.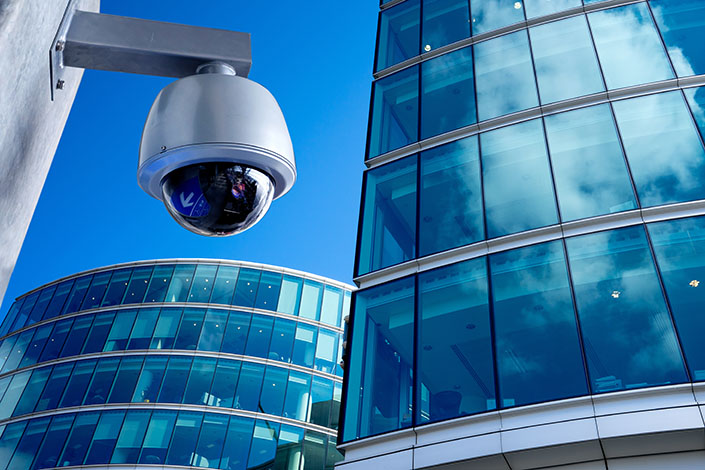 The system is called "closed-circuit" because the cameras, monitors and/or video recorders traditionally communicated across a proprietary cabling system within the building, these days with cloud services available, we more commonly store the video within this secure cloud based service.
Older CCTV systems used small, low-resolution cameras, monitors and Digital Video Recorders (DVRs) with no interactive capabilities. Modern CCTV displays are high-resolution colour, providing the CCTV administrator with the ability to zoom in on an image or track an event (or someone) through the advanced Video Management System (VMS).
CCTV cameras seem to be everywhere these days – in the streets, on public transport, in pubs, clubs and even restaurants and take-away stores, so why is CCTV required and used today, here are some reasons why:
Help law enforcement solve crime
Care Facilities such as Hospitals, and Correctional Facilities
Monitoring high-risk area
Increase customer's confidence
Insurance Premium Requirement