H3C PLUS Successfully Deploys NSW Courts Project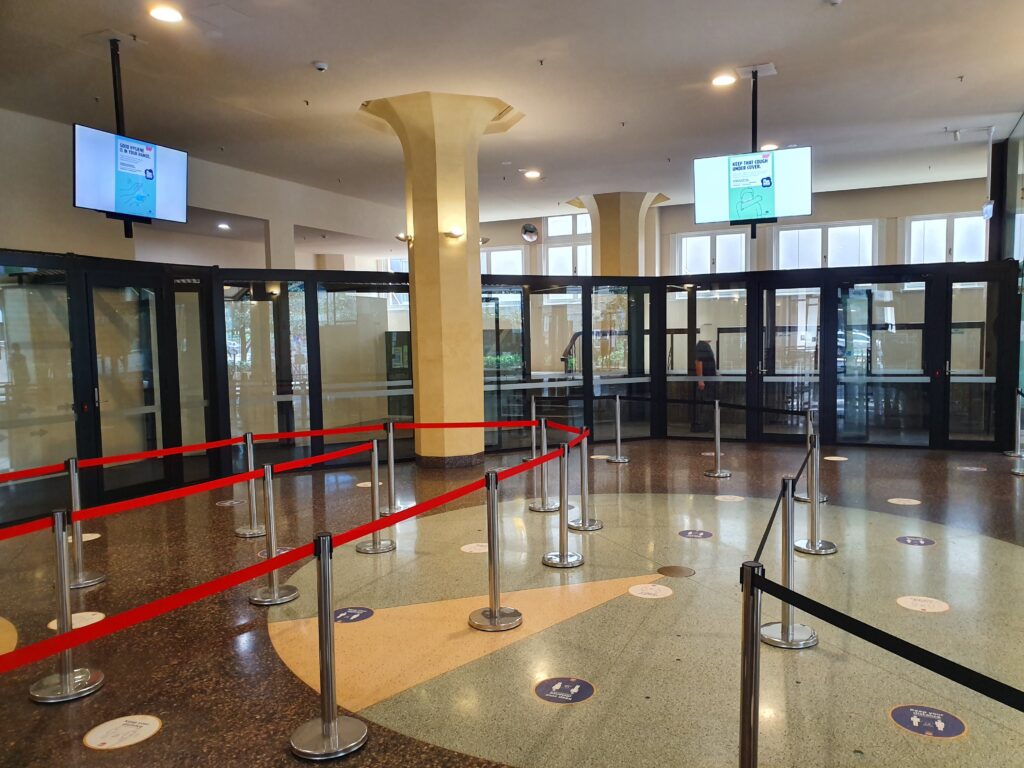 Project Detail
There was a requirement for a new Secure Pedestrian Tunnel for this Sydney Courts Main Court area and the Core Egress Door. This tunnel provided a secure egress path for persons existing the court common area to the public space.

From project inception, H3C PLUS provided a structured deployment approach, working with the sites specific setup and requirements to ensure the the facilities security is maintained at ALL times throughout the Program.
We offered value around utilising the existing enterprise security platforms ensuring that the these systems integrity is strengthened through our solutions deliverables.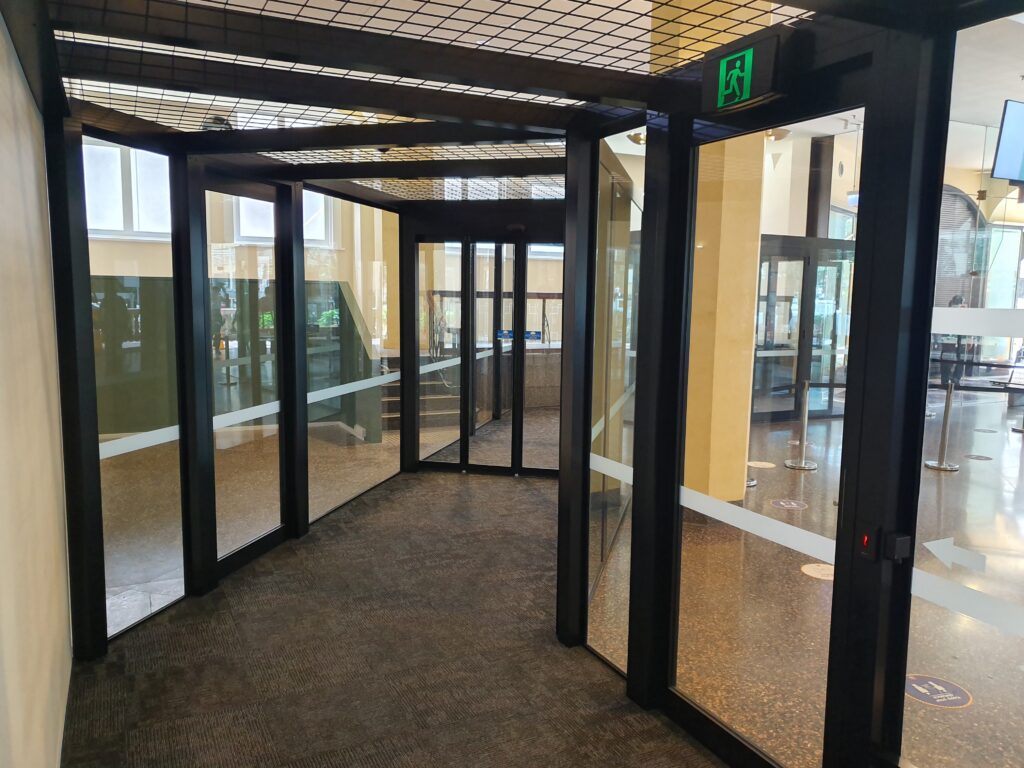 There were six core components to this infrastructure deployment project:
Pedestrian Tunnel Design, Fabrication and Deployment.
Security Bifold Doors x 3.
GENETEC Expansion with additional CCTV Cameras for surveillance and Analytics.
GALLAGHER Access Control and monitoring .
Security Monitors for Public notice display.
Fire Stair Egress Control Upgrade.
Pedestrian Tunnel Design, Fabrication and Deployment
Working in closely with Justice, H3C PLUS Designed, Fabricated and deployed the Pedestrian Tunnel  modules from the Court egress area to the Street. All powdercoated framework and bracing was fabricated and pre cut off site then deployed in stages, connected to a floating floor to ensure no damage to the heritage tilework occurred.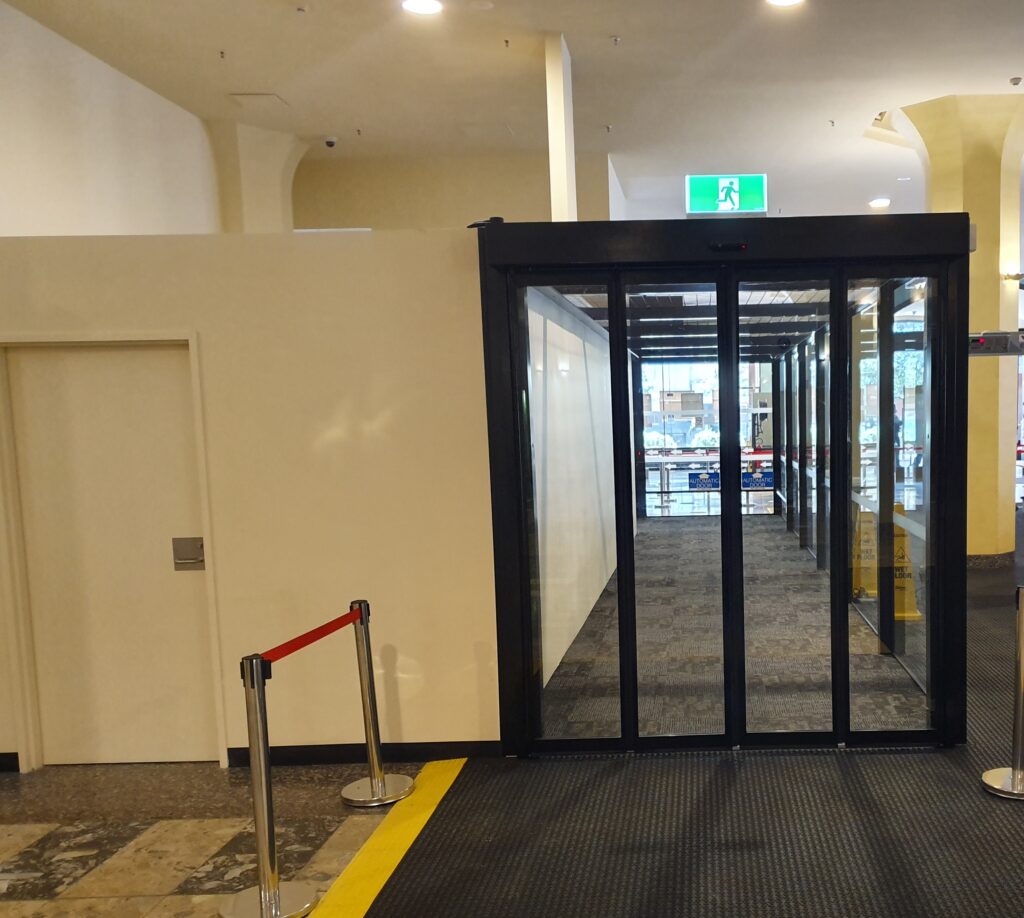 Through the initial design process, our submission of hardware samples and design methodology were of paramount importance to ensure that all Heritage requirements were met and approved.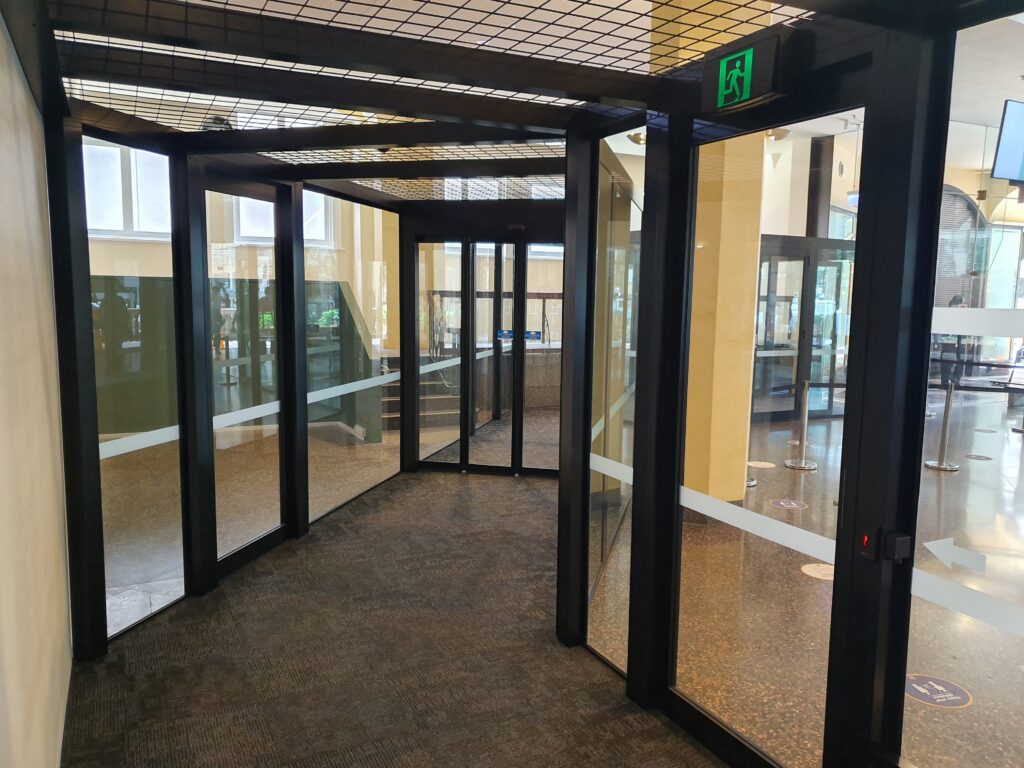 In order for the local Security Staff to operationally manage the flow of persons through the tunnel, we designed the tunnel as a Framed Laminated Safety Glass, these glass panels allow for easy visual inspection of the pedestrian traffic flow through the tunnel.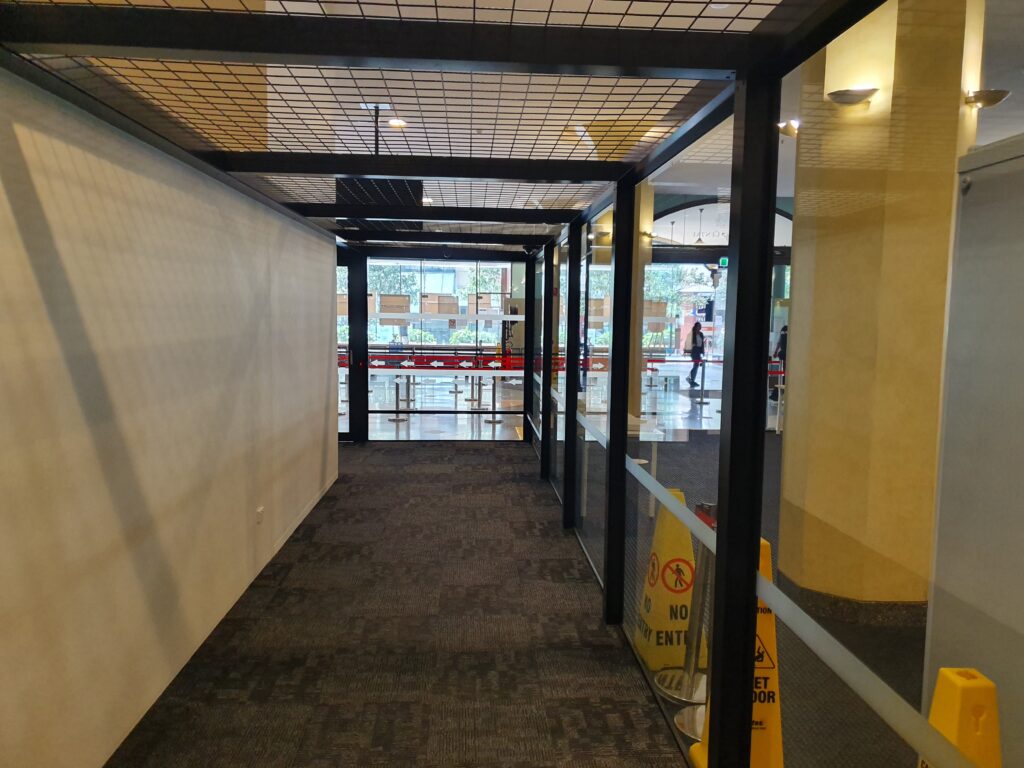 The Ceiling of the tunnel was designed with an open Black security Mesh as as not ton interfere with any BMS and Climate related tolerances.
The Floor was finished with aesthetically neutral carpet to complement the buildings existing finishes.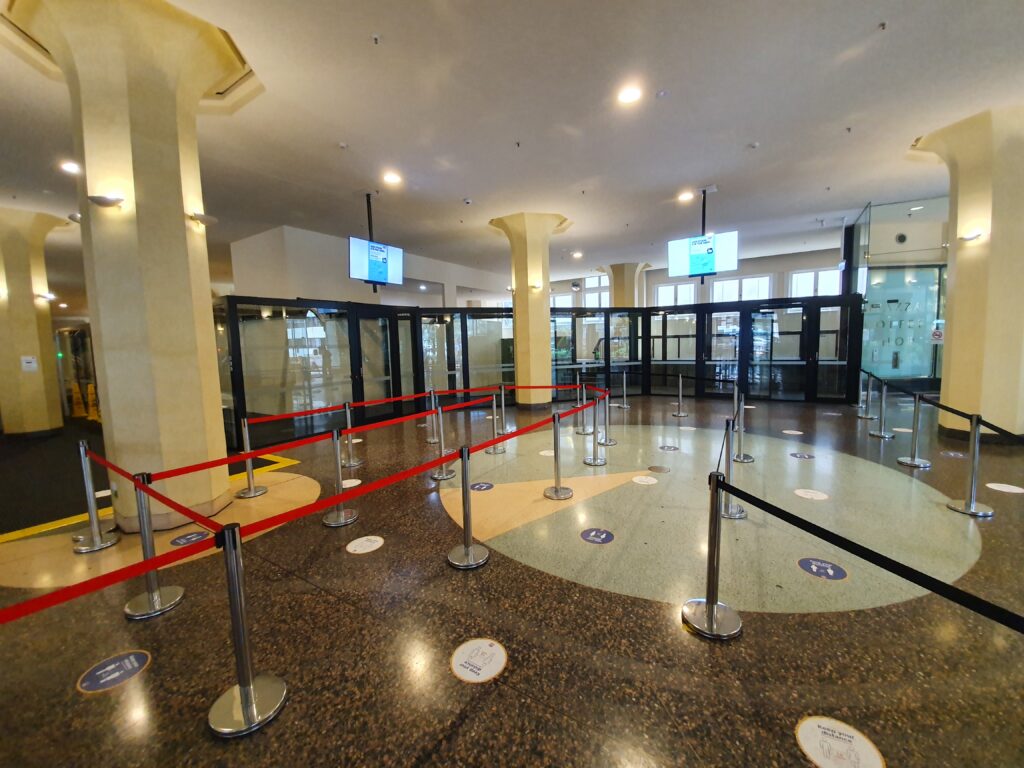 Security Bifold Doors
The intent of the tunnel is to prevent persons being able to walk back into the court area after they have exited without moving through the security screening section. In order to physically prevent this we will deployed three sets of 4 leaf Electric Bi-Fold Operator Doors (Powder-Coated in Black).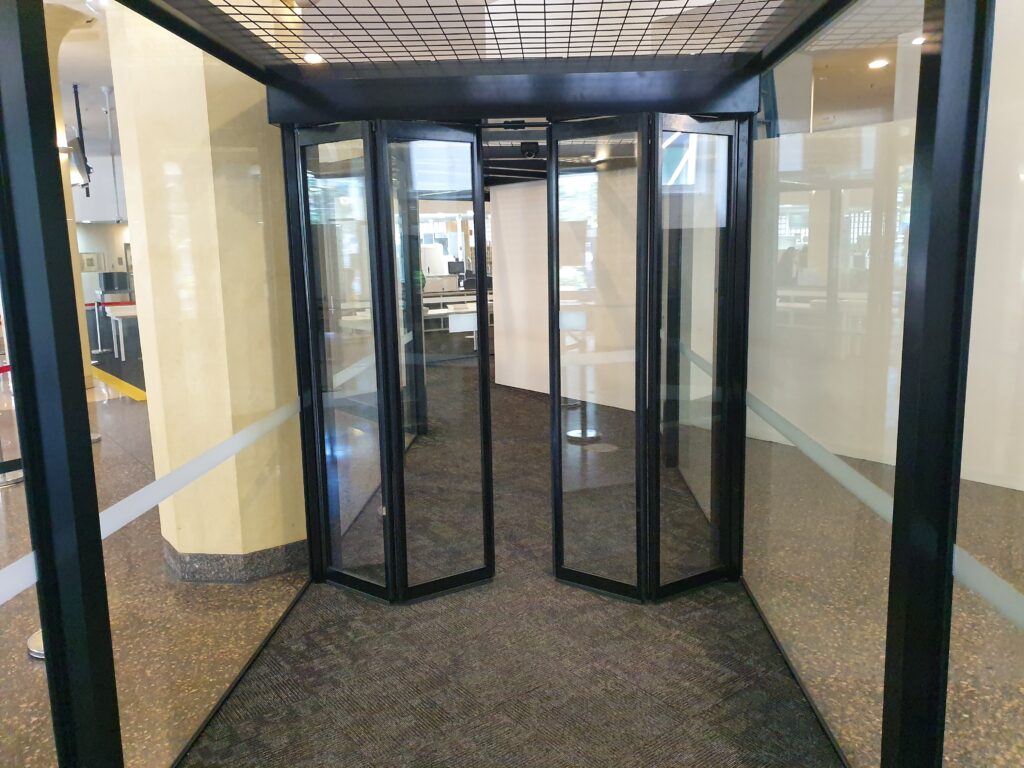 A series of Sensors, Egress Buttons and safety cells are also deployed for the system to operate within the projects requirements.
These doors were designed to not only meet the operational and egress requirements, we also ensured that the fit and finish of the doors tied into the fabricated tunnel surface finish including custom colour matched panelling and header access panels.
A mimic over-ride panel provides the Security Staff with direct control over all Bifold Door sections.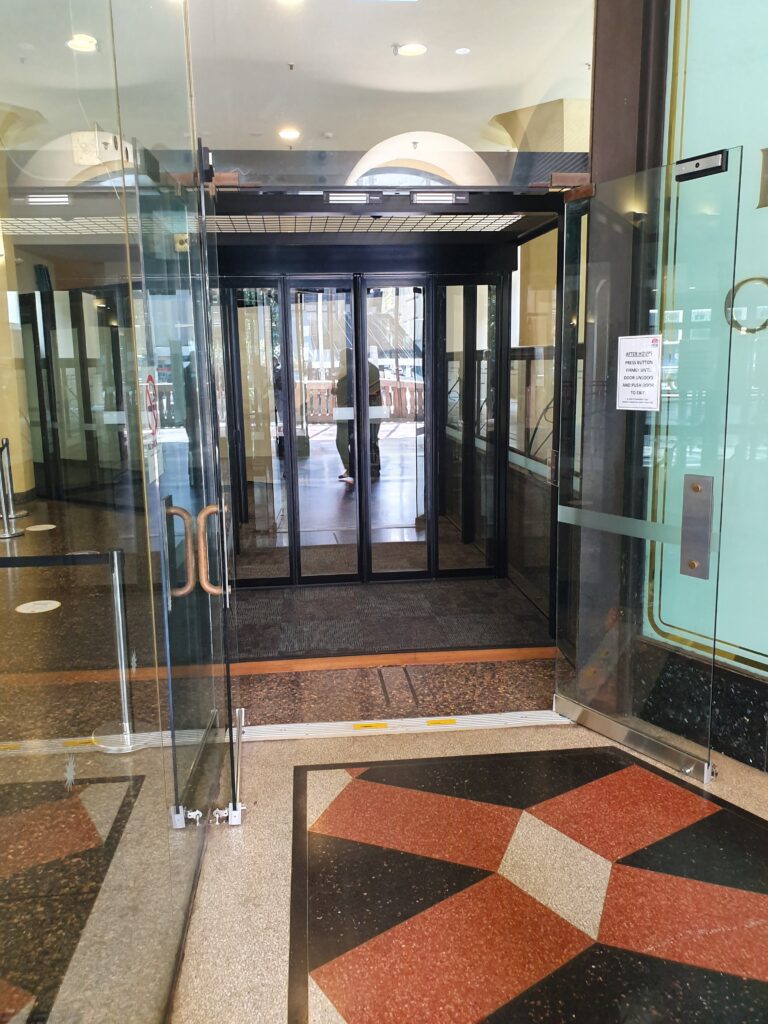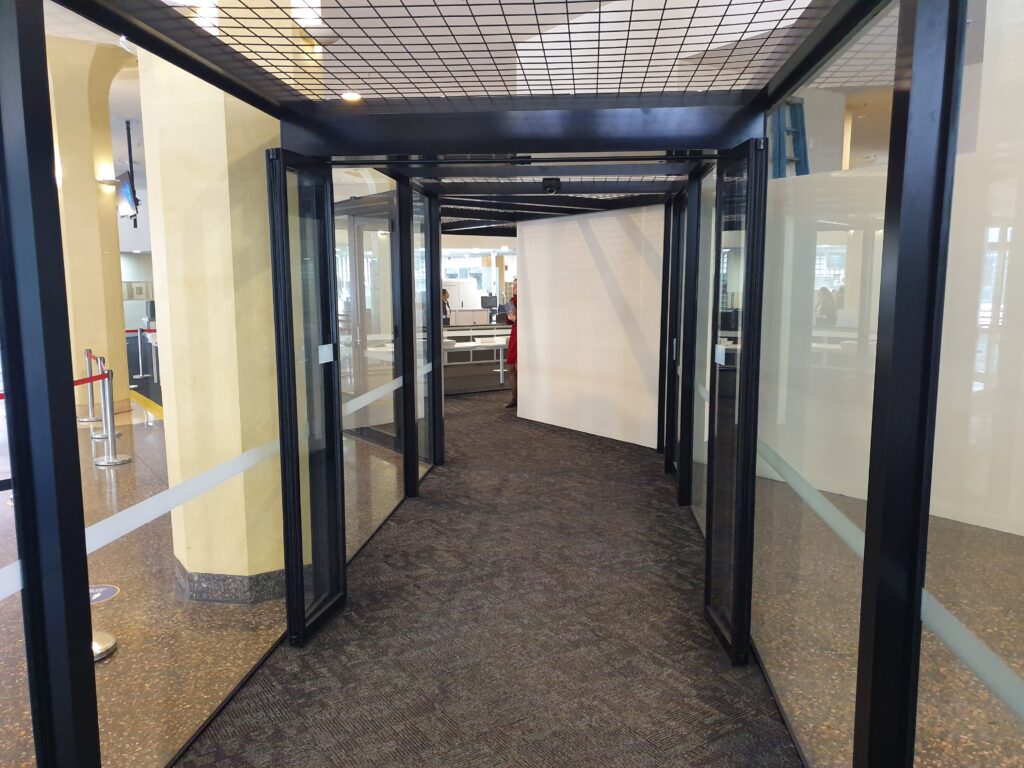 GENETEC Expansion with additional CCTV Cameras for surveillance and Analytics
AXIS P3227-LV 5MP Cameras we selected for this project to provide a superior quality image paired with the GENETEC Platform to support KiwiVision™ Analytic.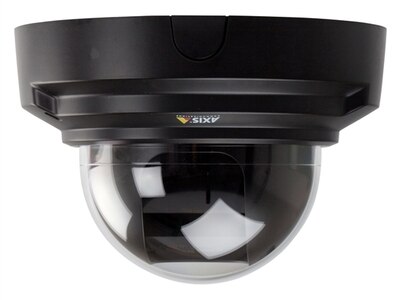 We used the GENETEC Add on licence "GSC-OM-1VAS", this provides a direct native plugin enabling the KiwiVision™ Security video  analytics module, and provides access to configure one camera connection for one of the following scenarios:
Perimeter protection
Area protection
Direction control
Object detection
Stopped vehicle detection
Tailgating detection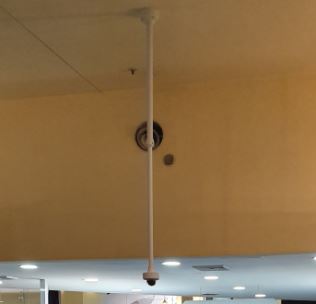 Selecting and configuring the "Direction Control" Feature, we are able to detect pedestrians travelling the "Wrong Way" through the Pedestrian tunnel and generate an alarm in GENETEC, notifying the Security Staff at multiple locations in the Court.
Cameras located throughout the tunnel have been deployed with the AXIS P32 Casing in addition to the H3C PLUS custom fabricated mounting bracket solution as shown below. Additional general coverage cameras and dropper pole assemblies are also deployed.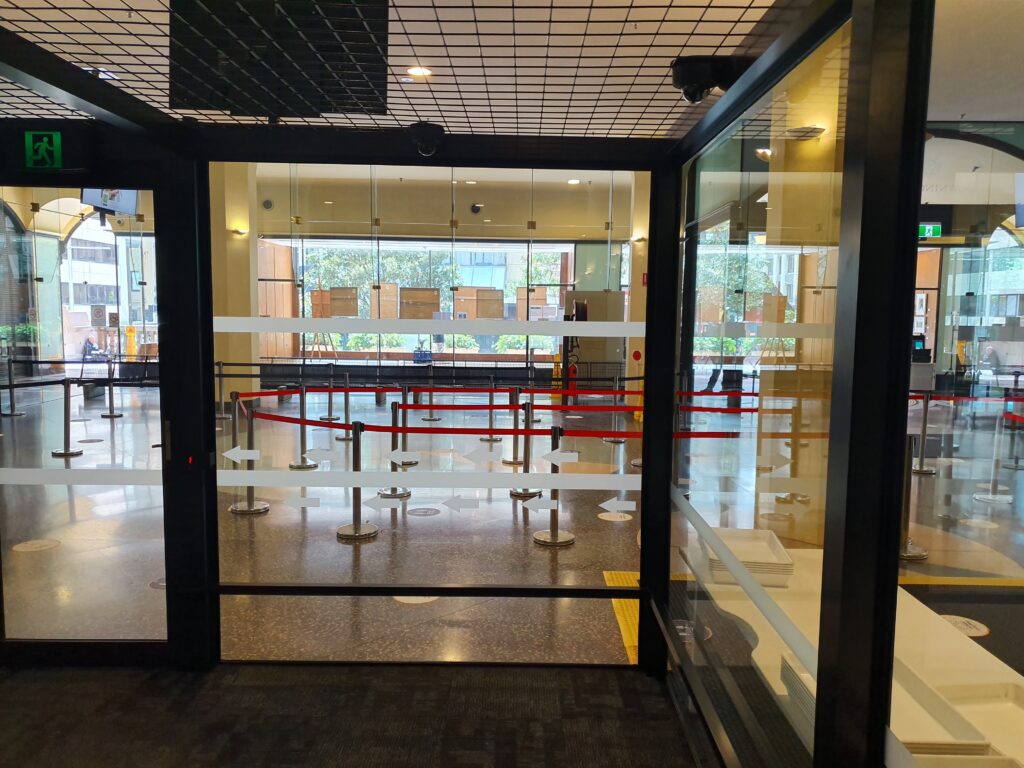 Access Control and Monitoring
Throughout the tunnel are a number of emergency exit and maintenance doors to allow a path for egress in the event of a door operator fail. These doors also provide secure access into the tunnel for the Security Staff in the case of an emergency to bypass the public tunnel path.
As part of the critical device selection process, black exit signs were deployed at these locations.
Security Monitors for Public Notices
Traditionally in order to provide persons entering the court, a notice of compliance, conduct or situational awareness, a printed notice would be displayed at a number of wall locations at entry. This is obviously a very manual process and can not provide updates swiftly if required.
H3C PLUS Deployed a number of large Commercial LED Monitors with Custom fabricated control arms into the ceiling space, these monitors are connected by a WiFi platform deployed by H3C PLUS specifically for this solution.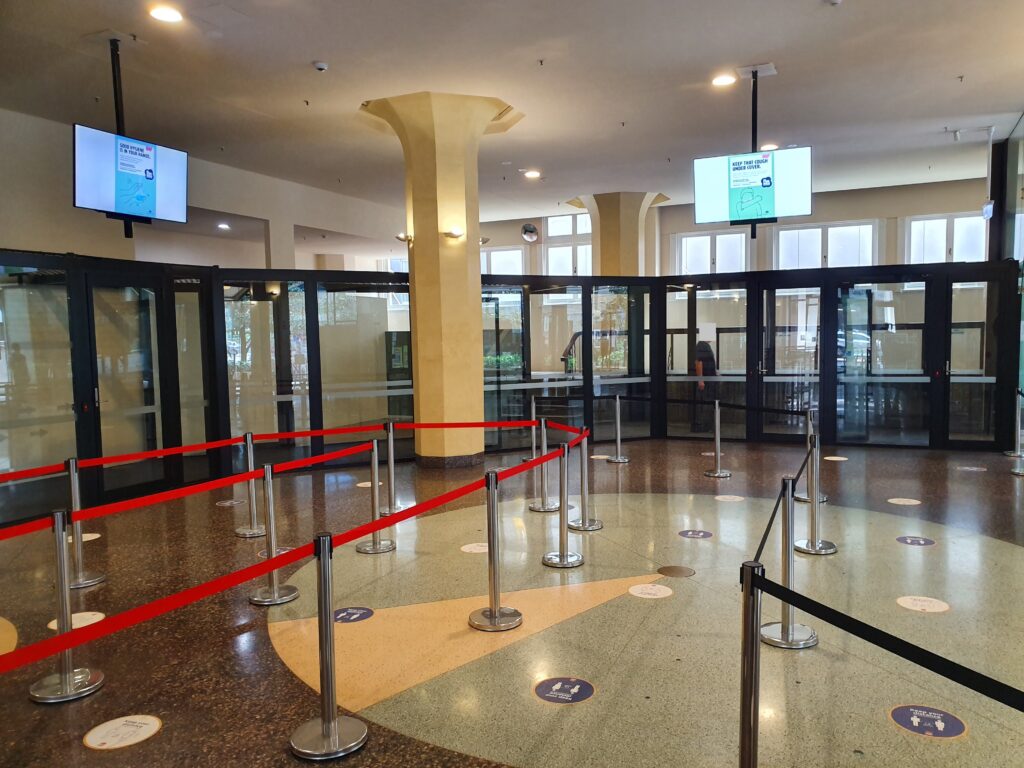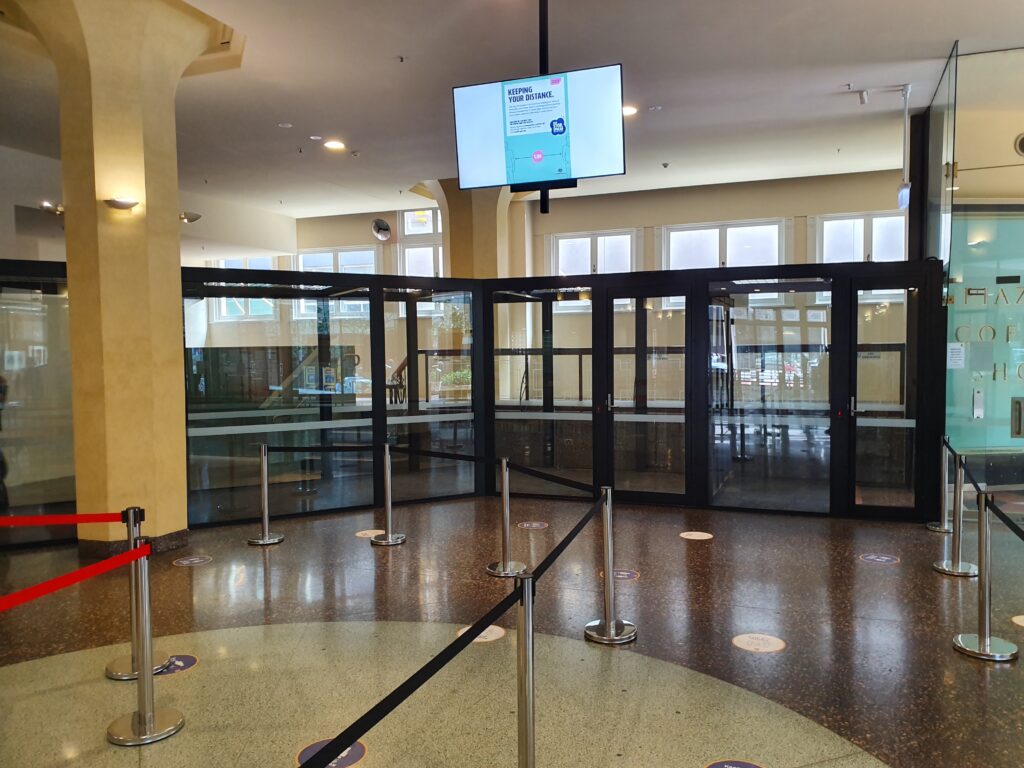 Fire Stair Egress Control Upgrade
The Existing Perimeter Heritage Fire Doors were traditionally operated via a mechanical crashbar setup, this presented an issue for access control and monitoring as well the security of the doors. We deployed access control on a number of triple dual leaf door setups with anodised black Mag locks, these locks are barely noticeable as they tie in with the existing timber doors, providing a functional and aesthetically neutral solution.